Photography In Focus - Monthly Meetup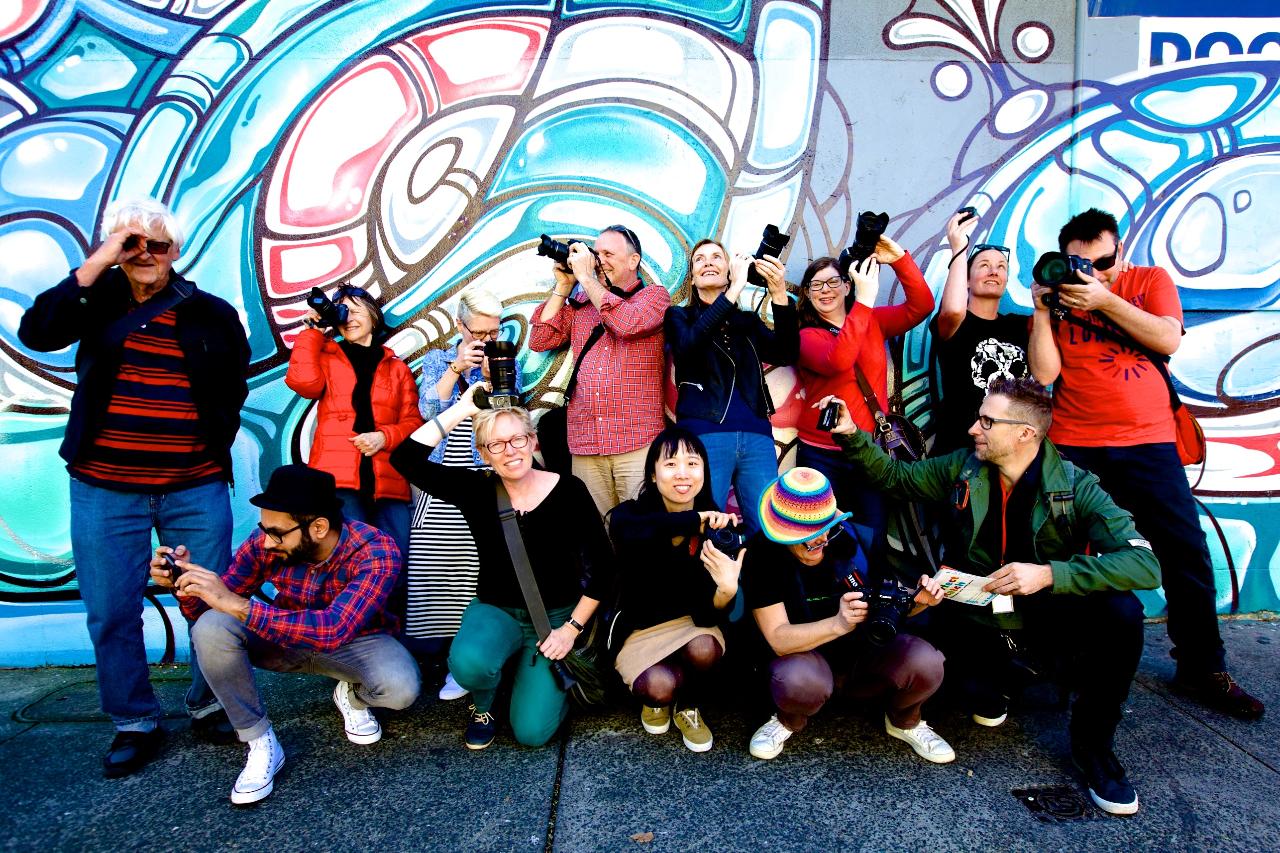 Duration: 2 Hours
Location: LEICHHARDT, NSW
When: First Monday of every month.
Fee: $165 Yearly Membership allocated or $22 per casual session
BOOK to reserve your place for this 2.5 hr evening of continuous learning and socialising with peers.
Come along and be inspired!

We have a line up of passionate and wonderful experts ready to share their in-depth knowledge on a variety of photography topics and to share their infectious enthusiasm.

Each month we introduce a photo challenge - centred around a compositional topic.
Attendees' photos will then be critiqued the following meet-up.
Sharon Hickey will highlight some compositional tips and lead into the compositional challenge.

The critique nights are valuable learning opportunities.

Come along and check out for yourself what it's all about.
You can pay $22 per meeting and if you like it, we charge an annual club membership to cover costs of $165 including GST per year.
This covers the monthly meetings plus gives you membership discounts of 15% on any of our workshops or selected special events.
Membership can be activated by contacting Sharon Hickey on 0411 370577 or email: sharon@theapertureclub.com.au
Meeting Place: The Royal Hotel in Leichhardt - find us on level 1 - In the main Dining Room or The Aperture Studio's 55-57 Flood Street, Leichhardt. We will advise the next location at the end of each session.
During the corona virus lock-down we will meet online - you will get a zoom link
Time: 6.15 pm for a 6.30pm start and we finish around 9.00pm
Meals and drinks are available at the bar and meals will be delivered in our break.
Transport: Buses run frequently from the city and from Balmain. The bus stop is 20 meters aways. Parking is free on Norton Street after 7pm so parking for an hr is the cost of a bus fare. There is a council car park on the corner of Marion and Norton behind the Town Hall. Further down the side streets 5 mins walk is unlimited parking.