Berry Weekend Photo Retreat 2021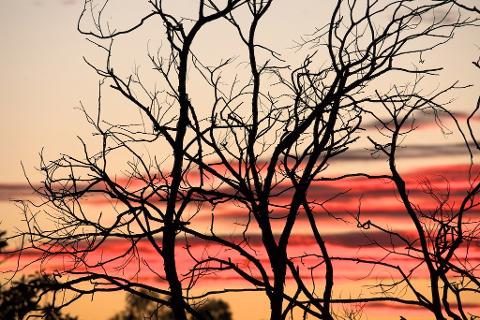 Duration: 3 Days
Location: Berry, Nsw
Landscape and Long Exposure
3 Day Photography Weekend in Berry
Frid 16,17 and 18 July 2021
LANDSCAPE PHOTOGRAPHY

Immerse yourself in a weekend of learning, exploring and sharing creative energy in Landscape and Seascape photography in the beautiful surrounds of Berry ~ 2 - 2.5hrs south of Sydney.
This weekend concentrates on gaining confidence by learning the art of composing, assessing light, and achieving well exposed and dynamic images. We will also we looking at developing a series work in one of these genres this weekend.
Arts photographer Sharon Hickey and owner of The Aperture Club will reveal her insider tips and demonstrate ways of working mindfully in a variety of locations.
We explore the use of light in landscape photography and learn important elements of composition and its relationship with form. We will also be spending time evaluating our work and learning new ideas and concepts from well known natural photographers.
This is a unique opportunity to work with a professional photographer in an outdoor environment in an area inspired by many great artists and photographers.
Berry is surrounded by breathtaking flora and fauna and is located 2.30 hrs south of Sydney..
Arrive and do nothing else but relax, meet wonderful people, indulge in great photography and explore this amazing landscape.
We work in a small group 6 to 8. We will take 10 but will have 2 tutors available.
Check out our Gallery of Photos made our last trip.
WORKSHOP FORMAT

DATE: 16, 17, and 18 July 2021

LOCATION: Berry Area 2.5hrs south of Sydney

GROUP SIZE: Minimum 4 - Maximum 8 participants.
WORKSHOP INVESTMENT
· Weekend for $580 Tuition Only
PREREQUISITES
To join this workshop you need to have basic camera skills.

WHAT THE
WORKSHOP COVER
· Creative camera controls
Long Exposure methods
· Advanced creative composition
· Understanding light
· Working with filters
· Creative idea development
· Setting mood and creating atmosphere
· Developing personal style
Painting with Light
DAILY PROGRAM:
Day 1 Friday Depending on arrivals - If everyone comes early or Thursday night the schedule can be as Day 2
Option 1: arrive the night before - personal time until 12pm for Day 1
12pm Briefing and lunch
2pm Checkin for Friday arrivals
3pm - sunset Photography session
6.30pm Cocktails/wine at Nourish after Dark (option for food at Nourish as well)
8.00pm Briefing and photo talk for next day at hotel - fire, discussion, drinks and grazing boards.
Day 2 Saturday
Sunrise to 8am Location Shoot
8.30 - 10.00am Breakfast and briefing
10.00 to 12.00pm Photography Session
12.00 to 2.30pm Lunch and personal time
2.30pm to sunset Photography Session
6.00pm to 8pm Pre drinks and dinner
8pm onwards Photo review, fire, early bed
Day 3 Sunday
Sunrise to 8am: Location Shoot
8.30 - 10.30am Breakfast, Briefing and checkout
11.00 - 1.00pm Photography Session
1.00 - 2.00pm Lunch
2.00 - 4.00pm Photography Session and wrap
Note schedule can be altered depending on everyone's needs etc.
WALKING AND WEATHER
This is a gentle trip, which requires a low level of fitness. There will be a small amount of walking to and from shooting
locations, occasionally on uneven surfaces with steps and inclines. If you have any doubts about your ability, please contact Sharon directly.
When you book you will receive a detailed packing list to help you plan.
POSSIBLE LOCATIONS AND SHOOTS
Depending on Weather conditions at the the time.
· Bombo Quarry
· Black Head
· Bolong National Park
· Kangaroo Valley
· Broughton Creek
· Other areas of interest
ACCOMMODATION
We have secured rooms at the 4 star Berry Boutique Motel in Queen Street, Berry.
Accommodation comprises of single and twin share. All rooms have either a Queen size bed or a Queen and single and the rooms are quite roomy.
Breakfast is a well appointed continental included in the price but a full breakfast is available at an extra cost.
https://berrymotel.com.au/
If you prefer another accomodation option that is fine - please wait to book that when the min number of participants have been confirmed. All non practical tuition will take place at the Motel.
MEALS
Meals are not included in the tuition price but we will look at affordable and enjoyable options.
There are plenty of cafes and restaurants in Berry and we can organize a picnic lunch if we so desire.
TRANSPORT
Car: Make your own way directly to Berry. Car sharing might be an option.
Train: We are happy to organise pick up and drop offs to Berry train station. It's a very pleasant train journey from Central station.
Most of our clients prefer to have their own transport for this workshop, so that they can come and go from Berry depending on their time frame.
We will try to condense our outings to a couple of vehicles only on our photography outings depending on numbers. Whilst there I can take 3 to 4 people in my car.
WHAT TO BRING
· Camera equipment
· Tripod
· Laptop with latest Adobe Lightroom software (recommended) or a
tablet with image processing software (Snapseed)
· Wet weather clothing? Check weather forecast
· Wind jacket for early morning adventures
· Sturdy footwear
· Day pack/camera pack
· Torch
· Water bottle
· Please make sure you have booked your accommodation and
organised your breakfast, dinner and snacks prior to the workshop
TESTAMONIALS
I can highly recommend the Berry photography weekend away, lots of variety, one on one input, relaxed atmosphere, high quality accomodation and meals, learn at your own pace, suitable for all levels.
Tracye Hughs
We look forward to welcoming you on our photography workshop very soon.
Sharon and The Aperture Club Team
Contacts:
Sharon: 0411 370577
Email: info@theapertureclub.com.au