Discover Sydney Photo Safari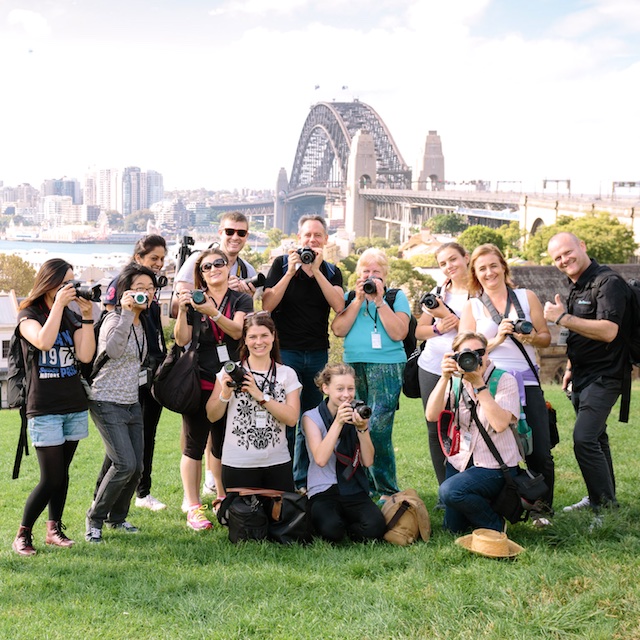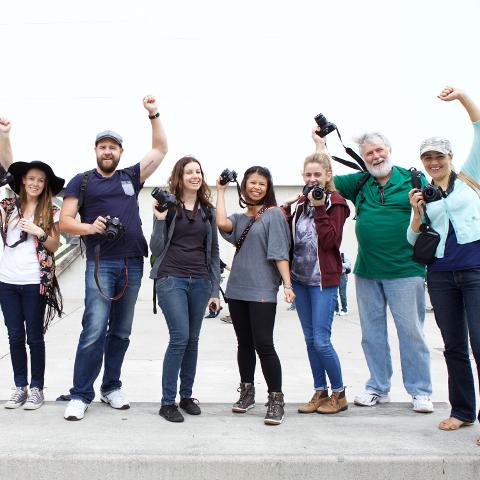 Duration: 4 Hours
Location: Sydney, NSW
Travel's all about discovery, and we know how inspiring and exciting it is to discover a new city with your camera. We won't bombard you with technical information; instead, we'll help you discover new photography skills while enjoying a unique perspective on our beautiful city.
Our hands-on learning approach will enable you to master your camera's functions while we give you ideas to capture Sydney's scenery, Harbour, architecture and people — and with time and freedom to capture your own inspiring images.
The safari begins at Luna Park, where we take in the colour and lights. We then cross Sydney Harbour Bridge, taking time to admire — and photograph! — the spectacular cityscape before wandering through the historic Rocks area. Then we'll head to Circular Quay and on to the iconic sails of the Sydney Opera House.
We'll show you how to draw inspiration from what you discover through the lens, and you how to use colour balance and composition to enhance the power of your photographs. Every city has a unique quality of light; that quality plays an essential role in producing exceptional photographs of our exceptional city. You'll come away with a unique experience of Sydney, exciting new photography skills and an array of beautiful images.
Workshop format:
Tutor: 1 professional photographer guide
Class size: minimum four; maximum 10
Time: 8 am to 12 pm on selected Thursdays. Please
arrive 15 minutes before the workshop to ensure we start on time
Meeting point: entrance to Luna Park entrance, Olympic Drive, Milson's Point. An average level of fitness is needed for this walking tour
What should I bring?
a digital SLR camera or compact camera with manual settings and a built-in flash. Please make sure you also bring the user's manua
a lens hood if you have one
a cleaning cloth
at least one empty memory card
at least one set of spare batteries —make sure they're fully charged
your camera manual
camera bag
water bottle and snacks
comfortable walking shoes
sunscreen and hat
comfortable clothing; check the weather forecast!
What's covered?
introducing the area
introducing your camera
selecting the right lens
Program mode and semi-auto mode
selecting ISO setting
colour balance
composition rules and tips
learning to see with a photographer's eye
light — the main ingredient and how it works
FURTHER INFORMATION
Detailed Aperture Club course notes will be emailed to you on completion of each workshop.
Camera kits are available for $75 per workshop if you want to experiment using a professional DSLR camera. Kits include a camera, lens and other equipment (flash/tripod) appropriate to the particular tutorial. Kits are limited, so make sure you reserve one when you confirm your workshop.
Workshops do not include drinks, meals/snacks, public transport or parking
Weather:
If it looks as if the weather will be unsuitable on the day, we'll contact you early in the morning. In the event of cancellation, you can select an alternative workshop date.
We look forward to welcoming you to our next Sydney photo safari!
The Aperture Club Team —
Sharon Hickey: 0411 370 577
Email: info@theapertureclub.com.au